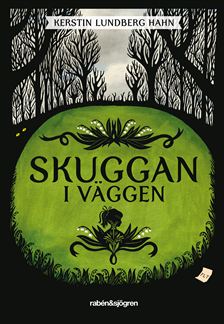 "You don't believe in ghosts, do you?"
"Of course not"
Michaela, who's called Mikey, and her mum have just moved into an old house in a village in the north of Sweden. Their new life in the serene village is meant to become wonderful. On the very first day Mikey notices a strange shadow on the sun bleached wallpaper in her room. Sha starts talking to it, just for fun, but she soon realizes that the shadow talks back in subtle ways.
Is it true, as her new class mates say, that it's the ghost of a girl who once lived in the house – a girl who was pushed into the river and drowned? When Mikey gets to know people in the village she realizes that what happened long ago still affects some of them. And certain things seem to repeat themselves, again and again. For ever?
To be published in Denmark and Germany in 2014-2015.
Reviews:
"A strangely scary ghost story that catches the reader in a firm grip. Lundberg Hahn has an impressively tight hold on her story, making the read a breathless experience." (Lotta Olsson, Dagens Nyheter – Sweden's leading liberal morning newspaper)
"A thriller for everyone from the age of nine and up. Well written, very exciting and with a serious tone and depth." (Anna Hällgren, Norran)
"Lundberg Hahn is a master of scary children's stories combined with engaging tales of frindship. Nature, above all the white water rapids, here have a critical as well as beautiful role." (Jonna Fries, Smålandsposten)